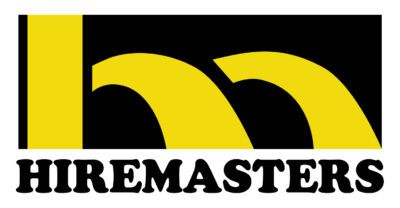 When Hire Masters approached us with a view to updating their hire fleet we were very interested to learn that their requirement was for more than just high quality equipment at competitive prices  (which of course we offer as standard!).  They were looking for a manufacturer that could provide a 'clean fleet' where they could have confidence that all equipment supplied would be fabricated from standardized designs and free from variation,  they needed to know that the spare parts they would hold in stock would fit the equipment they would be putting out on hire, this was important because time and money had been lost with previous suppliers delivering parts that would not fit their own equipment.  We were of course very happy to discuss Hire Masters requirement and pleased they could see the value of a supply partner that manufactures everything in house and to proven standardized designs.
Our equipment is manufactured to the highest quality levels and of course our quote was competitive, as you can see Hire Masters chose to partner with Eichinger Equipment Ltd and a whole range of equipment was delivered in their corporate colours.
We believe the service and support we offer as a manufacturer to our supply partners is unrivalled, if you would like to know more about what we offer then call 01276 605 970 or email sales@eichinger.co.uk today.
David Browne -Managing Director
"With 57 years of experience in hire and sale of Non-mechanical lifting equipment I felt it was about time to re-invest in my hire fleet. After researching available suppliers Eichinger Equipment Ltd were the best option for Hiremasters. Quality products supplied to my specification at competitive rates are a standard for these guys"